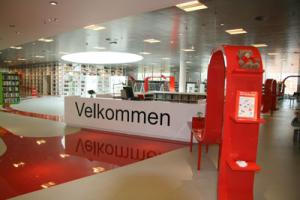 Jens Thorhauge has written a paper on the libraries' future challenges. The paper was presented at "Future Libraries: Infinite Possibilities". IFLA World Library and Information Congress, 17 - 23 August 2013, Singapore.
"Creating a model-program for the building of future public libraries and their role in culture led redesign of urban spaces" library.ifla.org/102/
The paper introduces a program with a new concept of the public library that can be used for new buildings, redesign and amendments of public libraries. The programme is being created right now in cooperation between the Danish Agency for Culture and RealDania, a strategic philanthropic association supporting projects in the built environment. The programme aims at identifying roles and functions of the future public library and defining design principles and functional requirements for the buildings and the relations between the building and the city context as a basis for design and redesign of public libraries in a knowledge society context.
Jens Thorhauge was the director of the Danish authority for libraries and media from 1997-2012.
Read more:
The four spaces – A new model for the public library - Henrik Jochumsen, Dorte Skot-Hansen and Casper Hvenegaard Rasmussen (PDF)
About the model-program project (in Danish). http://modelprogrammer.kulturstyrelsen.dk/
Summary from the committee on public libraries in the knowledge society (PDF)
Future of the Dutch public library ten years on (PDF)
Confronting the future Strategic visions for the 21st century public library (PDF)